PORTOVINTAGE.COM
DIRECT FROM PORTUGAL
Shipping throughout Metropolitan France, Belgium and Peninsular Spain
"God created man and water, man created wine, and men from Douro created port"wrote Alfredo Saramago.
I have been a man of wine for more than 35 years and Portuguese from birth, as such I hear the same questions again and again. One of them is how is port served. Whenever I get this question, I smile, I breathe deeply and I try to approach the subject with the seriousness it deserves. Here's why.
I understand people's interest in Port and a few years ago my answer was based on th rich history of this wine, the Douro region, and Portugal... Today I try to answer the question in a simpler way, but still with gravity, explaining that Port is a world unto itself. 
HOW TO SERVE A RED PORT WINE?
Ruby, Vintage, Late Bottled Vintage, Tawny. After brandy has been added to the fermented grapes, the Red Port wine has two possible destinations: either stainless steel vats or barrels, which in this region hold 550 liters. We will review each type of Red Port, how to serve each of these wines,how they are aged and how they are classified within the different categories?
For a Ruby Port: Served chilled to 13 or 14 degrees, this is perfect as an aperitif or with a meal, for example a melon cut in half in which a generous dose of Ruby (Red) Port wine is poured,the famous Melon au Porto.  
There was also a port-based cocktail served in England,after the First World War. This cocktail was prepared with Ruby (Red) Port, lemon juice, ice cubes and soda.
After fermentation, the Ruby (Red) Port is aged in stainless steel vats; it takes its name from ruby gemstones, most likely because of its color. Ruby Ports are characterized by the aroma of young, vigorous fruit, and have a muscular feelin the mouth because, these red Port wines have an alcohol content which can vary between 16% and 20%.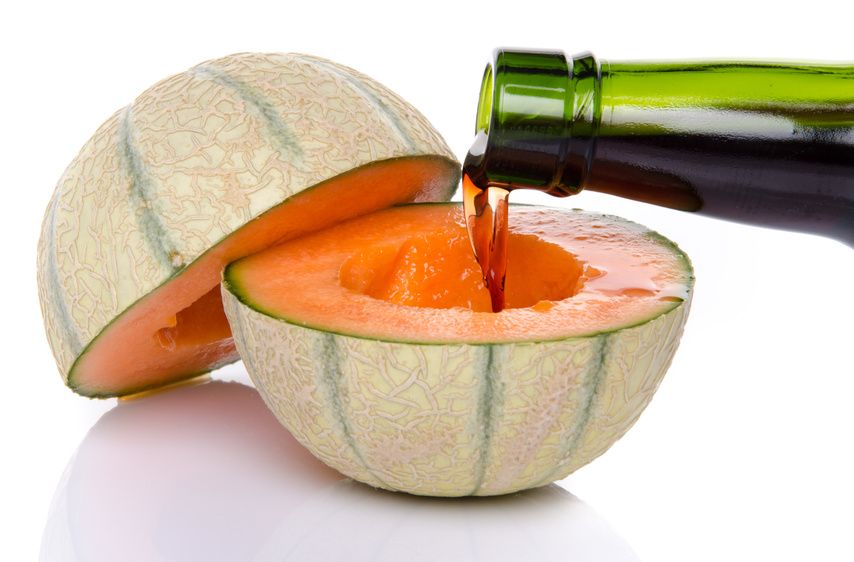 HOW IS A LATE BOTTLE VINTAGE PORT WINE SERVED?
Easy: with semi-mature sheep's cheeses, soft cheeses, blue cheeses, feel free to experiment until you find the one you like the most; and of course with various desserts, preferably one that is not too sweet. And as stated above, keep making different pairings to discover the best ones.
Late Bottled Vintage Port is a wine so strong and so full bodied that it can not be consumed immediately. Common sense dictates that we wait until after their first blush to drink it, in order to appreciate it full range, in particular the richness of the aroma of black fruit compote, tobacco and truffles... In their great wisdom, the regulators have taken measures in accordance with tradition and good sense. Two other well-known categories of Red Port have emerged: the Late Bottled Vintage and the Vintage.
Late Bottled Vintage is a Port of a certain vintage that is bottled between the fourth and sixth year after harvestwhich also it to retain its original characteristics and prevents the oxidation that would force it out of this category.It's said that this wine was createdduring a time of weak demand for red wine, Vintage wines were kept in wooden barrels while they waited for a buyer. As this was slow to occur, the wine remained in the wooden barrels and was bottled later, after it was well-rounded, and was introduced to the market not as a Vintage but as a Late Bottled Vintage. Consumers immediately fell for this wine.  
How is a vintage port wine served?
To best taste a Vintage Red Port, I advise that you serve them with a strong cheese, dessert or after coffee. Or be more daring, try serving it with a rare or dry aged steak. A true delicacy! Experts say the protein in the meat softens the wine's tannins, making for an unforgettable match.
THE UNIQUE RITUAL OF SERVING A VINTAGE PORT IS OF ENGLISH ORIGIN
There is a tradition associated with serving Vintage Red Ports: the host carefully opens the bottle, pours, closes the bottle and passes it to the guest on his left who repeats the procedure, this continues until the bottle has been passed to all the guests and returns to the master of the house. The most important guest, seated to the right of the master of the house, thus receives the bottle last, this oddly unique custom is attributed to the English. It is only after the bottle has been passed, and a toast made, that everyone may rejoice and enjoy this nectar of the gods. To our knowledge, Vintage Port is the only wine in the world to be served in this way. 
Tasting a Vintage Red Port is more than just an occasion, it must be a special moment, even if it's undertaken frequently; it is a moment that marks us and one we must not forget.
Vintage Port is really the pinnacle of Red Port, a Wine of the Year, sometimes it is the product of a single vineyard and even a single plot, due to the importance that producers place on this jewel. How is a good Vintage Red produced? It's very simple but as Confucius said: "Simplicity is the fruit of hard work". A Vintage Port is only made with the best grapes from the best vines, then aged for two years in wood or stainless steel vats, before being bottled without filtration or treatment, using the ancient yet still appropriate principle of minimal handling for maximum quality... Nowadays vineyards can declare Vintage years on their own, which most producers do whenever the quality allows. This allows the superiority and the wealth of certain soils and certain plots of land as well as years of hard work to be recognized. Furthermore, the Port and Douro Wines Institute must still award its approval, following a jury tasting of the wines. The proposed wines must have the minimum characteristics established for the category and it is only if these conditions are met that they can be declared a Vintage.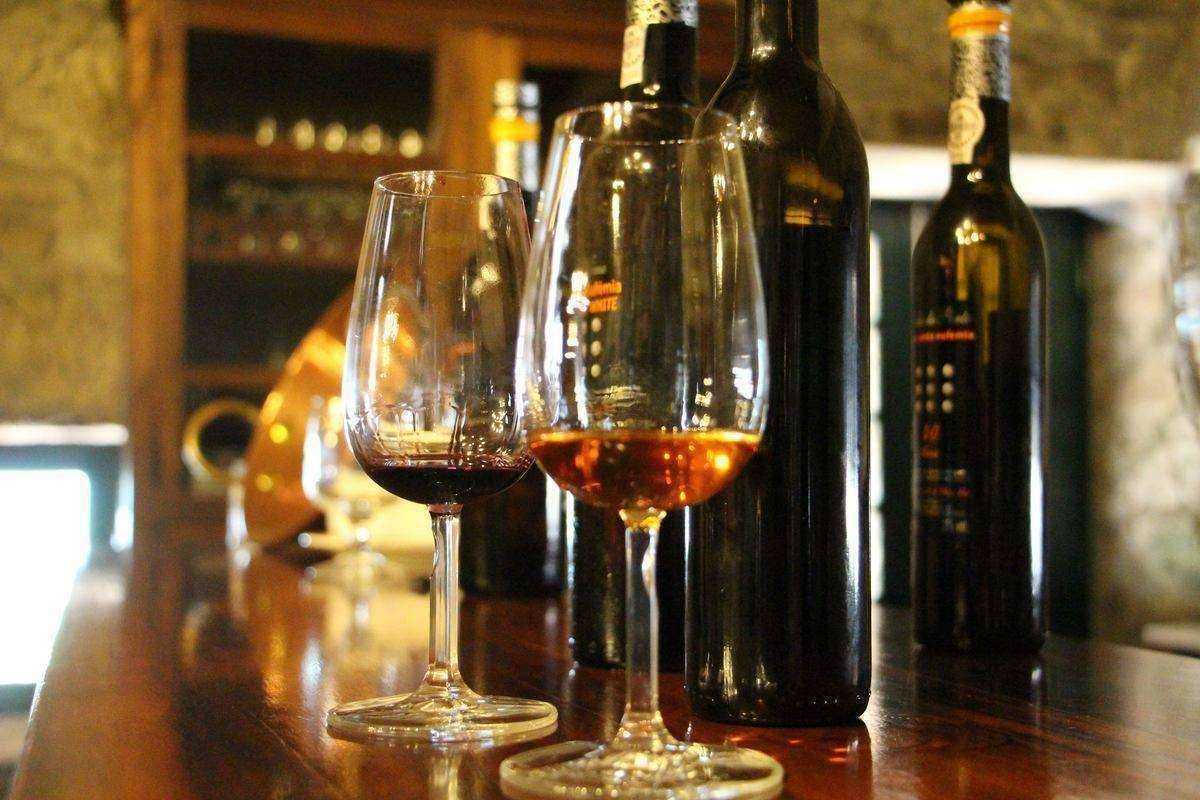 HOW IS A TAWNY PORT WINE SERVED?
Again, keep it simple: serve it chilled as an aperitif or with a not-overly-sweet dessert, accompanied by dried fruits and a lively conversation.
Tawnies are ablend of several vintages from different years, the main Tawny categories being 10 years, 20 years, 30 years and 40 years. It is within these categories that we find the oldest Ports, sometimes over 100 years old.
Tawnies lighten with time, developing the aromas of dried fruit, spices, bitter or candied oranges... and many more with age.
After fermentation, the Red Ports are aged in wood, either casks or barrels. Different destination, different style: with the passage of time the Tawny appears; at the beginning of its life, it is, in all respects, identical to a Ruby but, after having aged in wood, it undergoes a process of oxidation. The contact with the air and the wood gives the Tawnies specific characteristics as they age, including colors, aromas and special flavors.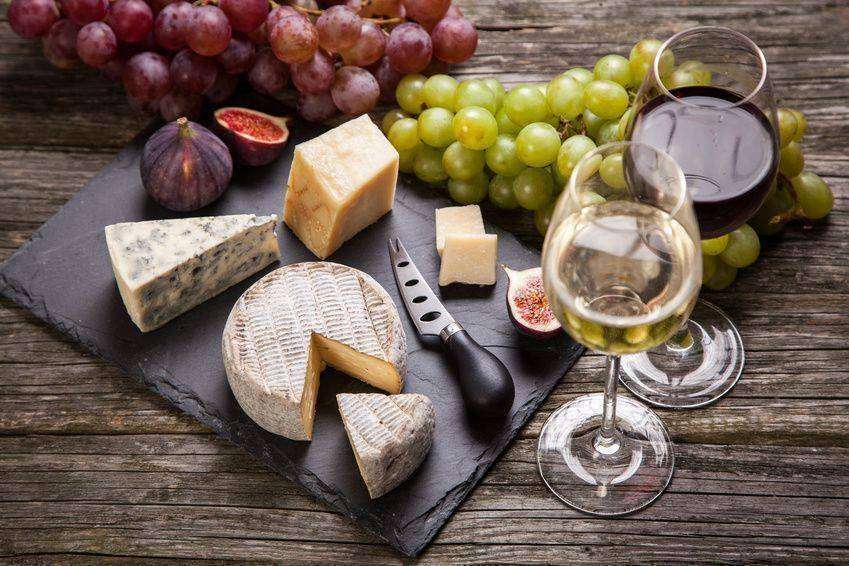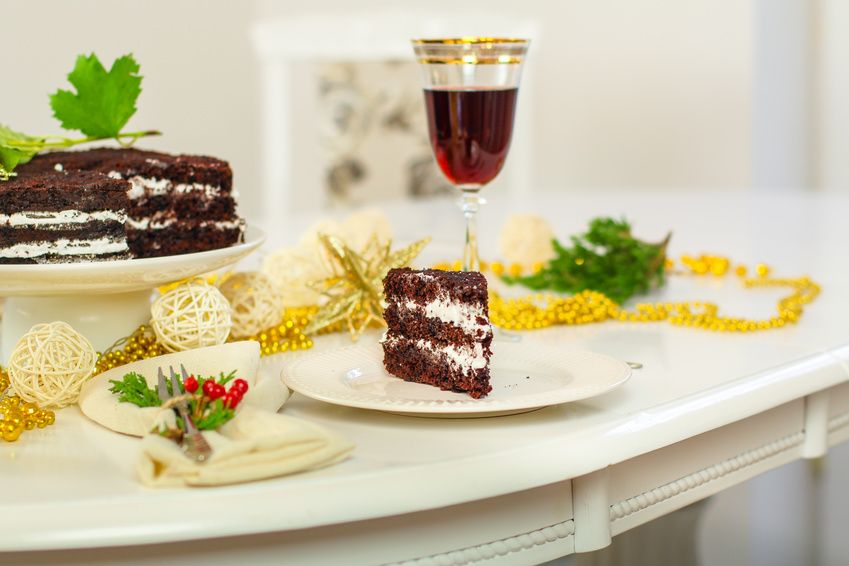 HOW IS A RESERVE TAWNY PORT WINE SERVED?
Old Tawny Ports carry so much richness, that I would say that, to be enjoyed, these wines should always be tasted chilled, served at the end of the meal with dessert, or after coffee.
As you may know,10 year old Tawny Ports are not, contrary to what one might think, Port wines that have been aged for 10 years. Not at all. These are wines from one batch whose taste corresponds to that of a wine that has aged for 10 years. In its composition it can compete with older wines, aged 20 or 30 years, having been blended of wines of that many years, to obtain the producer or vineyard's desired vintage. We can now understand the need for each producer to keep enough stock on hand to be able to market these Tawny ports.
Of course everything becomes more complicated as we move towards the most demanding and exclusive categories of Tawnies, such as 20, 30 or 40 years.. Imagine the age of the Tawny Ports used in the making of a wine whose taste corresponds to that of a 40-year-old port. We are talking about Port wines which have been aged for 50, 60, 70 or 80 years, real nectars.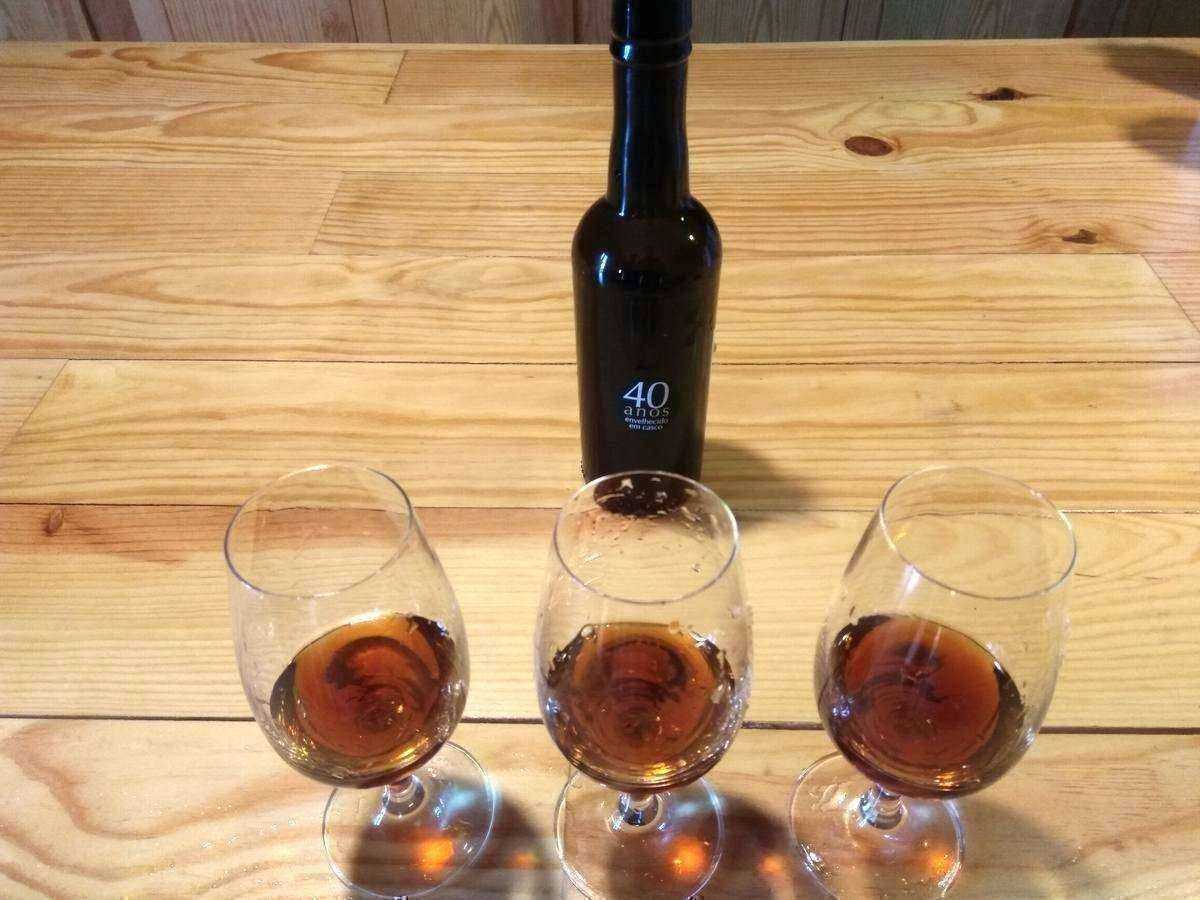 HOW IS A WHITE PORT WINE SERVED?
To make it simper, these wines are classified as sweet wines, these being known as Lagrima Port, and dry, the Dry Ports. White Port may be sweet or dry according to taste, and are mainly consumed as an aperitif, accompanied by dried fruits. Some people like to use these wines in a cocktail, adding ice cubes, lemon zest or an orange slice, or even a peppermint leaf and tonic.Try, taste, test and enjoy these concoctions or invent your own.
White Port wines (obtained from white grapes) are just as important as Red Ports but are marketed in smaller quantities and therefore are less well known. 
WHICH PORT PAIRS WELL WITH CHOCOLATE?
An extra special note for gourmands who love chocolate but have not yet found a wine to pair with it. ery few wines are good matches for chocolate. I have good news: pair dark chocolate with a Ruby (Red) Port and enjoy chocolate mousse with the same wine or a 10 year old Tawny. You will delight to find out that good fortune will follow your curiosity, daring and taste by discovering new flavours.
DON'T FORGET TO MAKE ROOM FOR PORT IN YOUR WINE CELLAR!
If, before you had read these few lines, I asked you what port was, I am sure that the answer you would have given me would have been very different from the one you would give me now. Before, you would have given a more or less vague explanation. Today, you would ask me which category of Port and would tell me what to pair with it. This is Port's way of discovery and pleasure, undertaken in accordance with your tastes.  
Before you leave I would like to remind you of something that, although basic, is often forgotten: no wine cellar will be complete without Red and White Ports. Now that we have discovered them and we may taste them whenever we want, we must always have them on hand, chosen by ourselves and preferably procured directly from the producers.
SEVERAL CATEGORIES OF PORT WINES, WHITE OR RED
As we have seen, to fully understand Port, you will need a little thought and a little curiosity. You have accompanied me in the discovery of this region of 250,000 hectares, the Douro, where Port wines have been, are being and will always be produced. Why use the plural when speaking of Port wines? Isn't there only one type of Port wine? No, there are several. You should know that in the Douro, both white and red grapes are grown, which means, from the start, there are two types of Port, White and Red. Within the Whites, as well as the Reds, there are several subcategories of Port wines.
PORT HAS NOTHING TO DO WITH THE CITY OF PORTO! IT COMES FROM THE DOURO
One final curiosity, this wine, even if it is called Port, has almost nothing to do with the city of Porto, except that it is exported from its access to the sea, which gives the wine its name. In fact the only region where this wine is produced has always been the Douro, a remote, mountainous and rugged region. The wine was stored in Vila Nova de Gaia from where it was transported by boat, then exported all over the world, I repeat, using Porto's access to the sea.